Our Christmas morning came a day late here. The older kids were at their father's for the 25th, but we did our christmas a day late and had a great time.
One of our traditions is that we don't bring out our actual tree until after the kids go to bed christmas eve. We get a "decoy tree" that is either small, or fake, or as in this year made out of rosemary.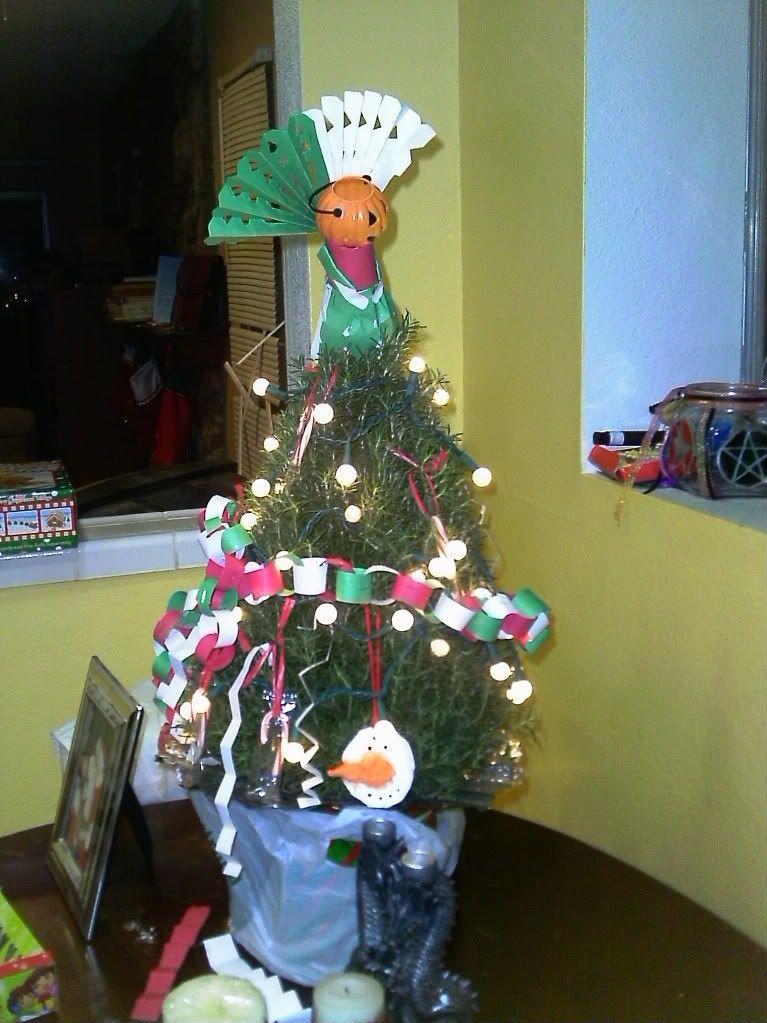 Then we make decorations ( the topper got changed to an angel at the last minute and there were no other heads available, lol so we had a little halloween on our christmas tree) for it with the kids and put out one gift for everyone to open on christmas eve. Then after the kids go to bed Santa- aka mommy and daddy, transforms the tree magically into a full sized real one, decorated with christmas gifts for the kids to pluck off the tree and surrounded by the rest of their gifts.
This year we added a new tradition of making a christmas fairy tree topper for the top of the tree. I got a Cinderella doll fairly cheap and made a dress for her out of tissue paper.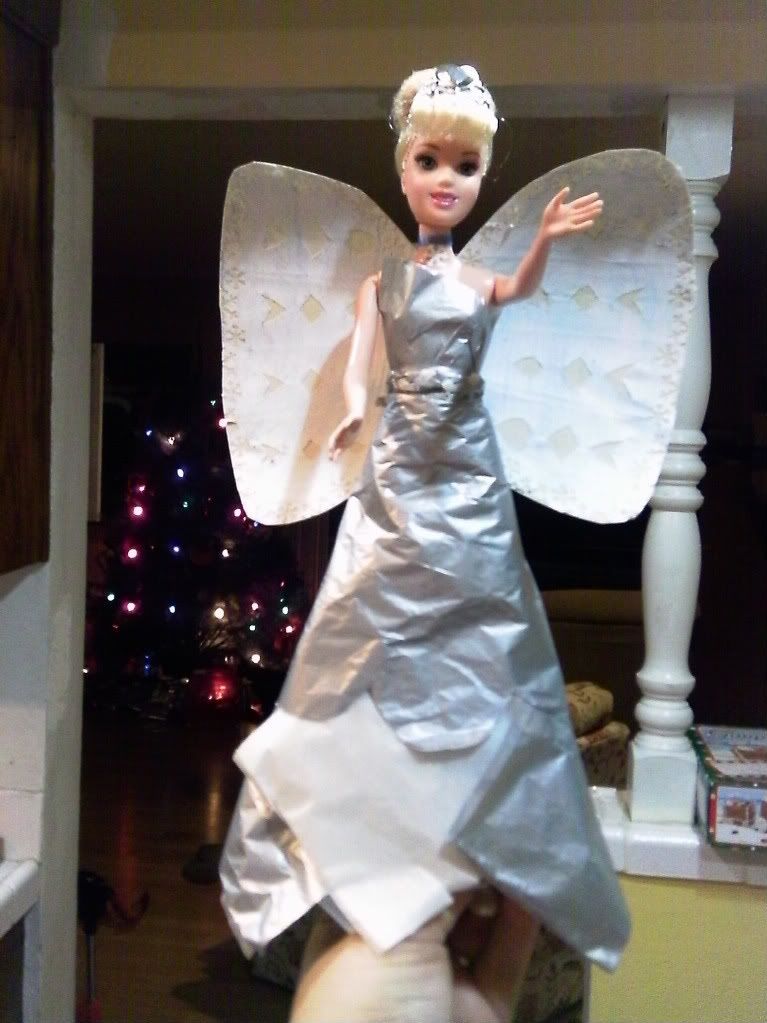 The whole thing is actually held together by tape on the back, and the wings did not turn out as well as I liked, but My daughter loved it and has added it to her doll collection. I hope to do a better one next year.
The kids loved their presents, which included a Wii system and some games, as well as the usual movies and assorted toys. The squishmiester got a new train set, and Littles got an awesome Bumblebee that transforms all the way (and let me say that I think my hubby geeked out more than I did on that one- I squeed more over the optimus with the real voice- nothing better than hearing optimus say "autobots transform and roll out"!). And I found a pretty awesome game for my daughter called Create. It's a wii game that lets you set up animated scenes that you make yourself, kind of like a starter on how to set up animated graphics. So far Epic Mickey with it's disney twist and Fable like good/evil interplay is holding sway with my Monkeyman.
Oh and I got my new favorite thing in the entire world- my kindle, but more on that later. hope everyone else had as good a holiday!