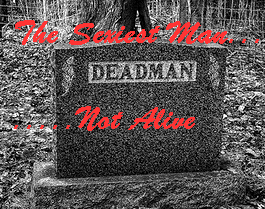 I've passed a lot of check out magazine stands in the past week or so and a lot of magazines have been touting the "sexiest man alive". While I thoroughly agree that Ryan Reynolds is HAWT (funny does it for me, what can I say), there have been through the years many men who have possessed that illusive quality called sex appeal, and as they lived before our current age of public drooling over celebrity bods I felt they were some how cheated out of their due.....
So I propose this- Lets give those fallen hunks their due! Lets each post about our favorite passed on hunk and then vote to see who this year's Sexiest Man Not Alive is!
Just use the Linky tool below to link your entry (a post about your favorite dead guy) and once all the entries are in we'll vote and nominate the Sexiest Man Not Alive for 2010!
Entry will be available until 12pm pacific time on Sunday Dec. 12th so let's have fun robbing the grave!