Yule time is almost here and I've been a busy little elf (ok not so little...we'll say an elf with a glandular problem..yeah that will work)!
If you've been following along here you'll know that I was burning the midnight oil on a few projects this week and FINALLY they are done! I have finished my first ever home made gift baskets for friends and family.
And lucky all of you because I have an extra! That means it's giveaway time!
One of you lucky people out there will receive this lovely basket full of homemade goodies!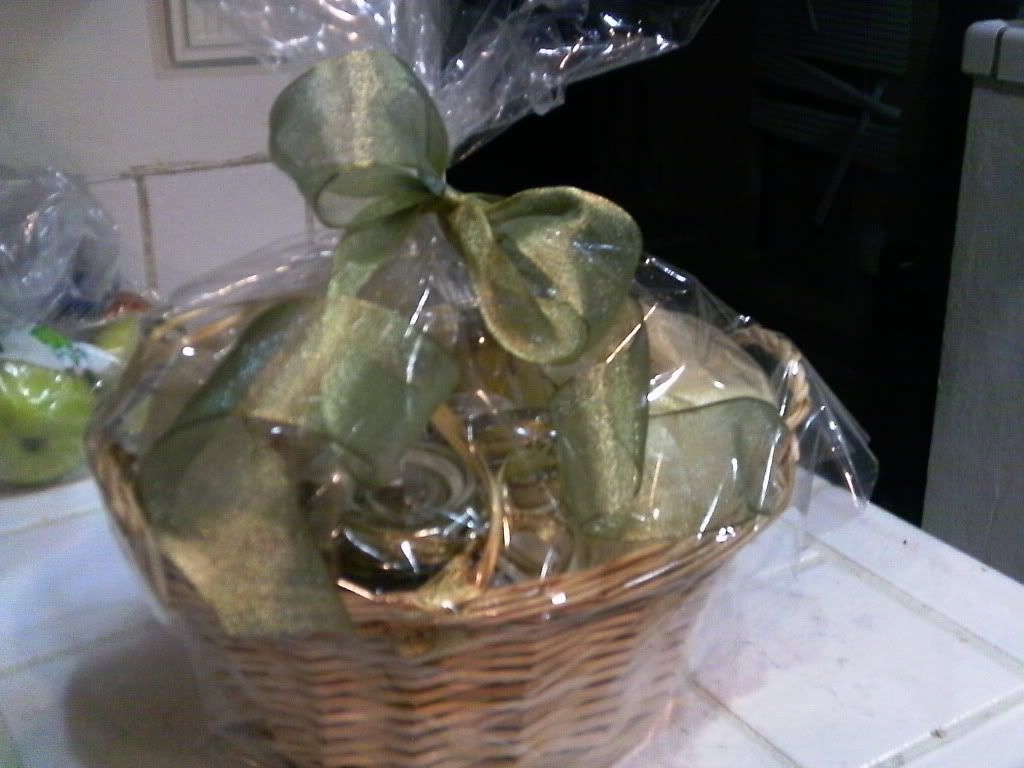 Here's the finished product all ready to send out!
Here is a picture without the bag and big ribbon so you can see the contents better-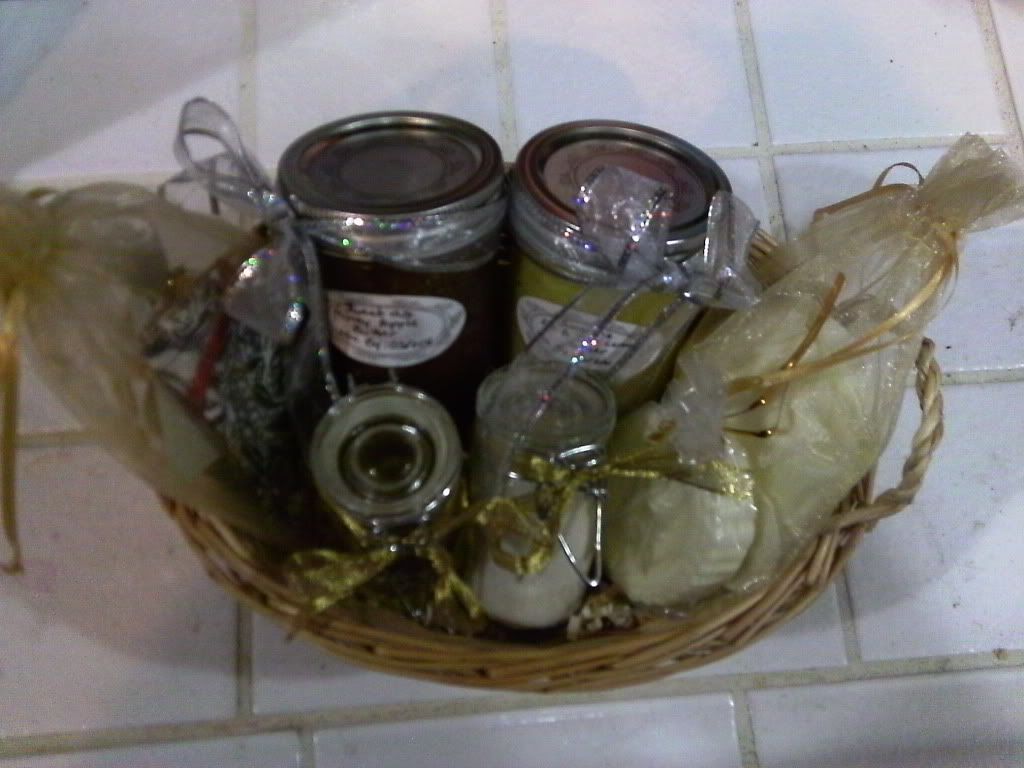 Inside you will find a jar of Sweeter Than Honey Apple Butter, Sunshine In A Jar Lemon Butter, a pouch of single use petal soaps in a relaxing tangerine-lychee scent along with a bar of soap in the same scent, lemon sugar face scrub and a jar of light olive oil to make it a moisturizing scrub if you like, as well as a tea pouch that includes 2 handmade reusable tea bags and samples of our Lavender Lemony Mint Elixir( a lavender lemon grass spearmint and peppermint herbal tea- the kids thought up the names when we tested them here at home) and our Minty Sleep Potion ( chamomile spearmint and peppermint herbal tea- again the kids named it, lol).
We all had a whole lot of fun making them and I hope you like them!
So here's the rules:
1) to enter you must be a follower of this blog and post a comment on this post
2) (1) extra entry will be awarded for doing any of the following:
a) posting on your blog about this giveaway (please put a seperate post with the link to your post on this thread =)
b) entering my Sexiest Man Not Alive Linky (also please post on here that you did so =).
- I've extended that to coincide with this giveaway.
A winner will be chosen 12pm on Thursday Dec. 16th so I can make sure that I can get it shipped out to make it by the 25th. Good Luck!